A strong mom (literally, Kate squats over 90kg!) and eco-warrior. Kate is an inspiration to so many of us who are looking to reduce our carbon footprint and live a passion-driven life . Read more about Kate and her 'new baby' Eko Savon.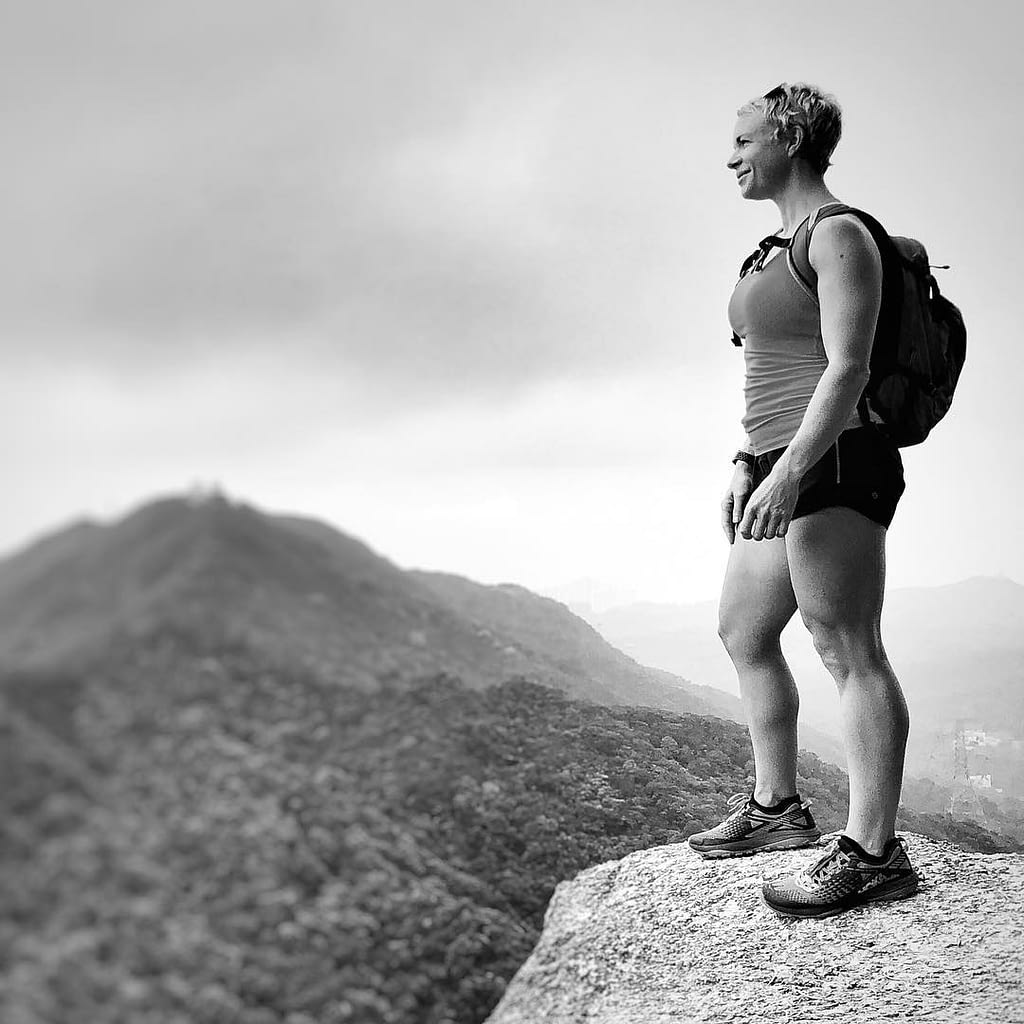 1. Using 3 words, how would you describe yourself? Determined, pragmatic, giving
2. What career background do you have? In my previous life, I started at a large engineering consultancy in New Zealand as a teenager, learning Geographic Information Systems. After I moved to Sydney, I began working in the media industry, helping clients with their software and data issues. Then I began working on the client side and ended up in media research/marketing at a TV Network. That was my last office job before I moved to Hong Kong and became a full-time mum. Now that my kids are older, I've started my own business, Eko Savon, producing natural and eco-friendly soap and shampoo bars.
3.If you could quit your job and live anywhere in the world where would you go and why? First, I wouldn't quit my job because I love what I do and it's my new baby! And I also love Hong Kong so I find it hard to imagine living elsewhere right now. But assuming I was independently wealthy and this is pure fantasy, I'd love to live in Portugal, (my boyfriend is Portuguese). I love the food and wine, the stunning coastline and friendly people.
4.Do you believe in fate? Have you ever experienced it? Short answer – no I don't. I believe we can only make the best of whatever situation we find ourselves in – I don't believe anything is 'meant to be'.
5. For 2018, what do you want to accomplish? Personal, health and professional. Successful launch of my Eko Savon brand, finish summiting all of Hong Kong's 100 highest peaks (less than 20 to go!), get back into hiking, continue organising clean-up events and start squatting again!
6. Have you ever volunteered for a charity and if so which one?  I'm so glad you asked because I'll tell anyone who will listen! I am an organiser for Hong Kong's (and possibly the world's) hiking group, HK Hiking Meetup. We have thousands of active members and we take people out into Hong Kong's amazing trails every day of the week, as well as doing various community work such as clean ups and charity events. For me, joining this group in 2013 was life-changing – I got fit, saw a new side of Hong Kong, started trail running, joined races, developed endurance, increased my mental toughness, met lots of different people and found a way to contribute by introducing others to what I love. Now I'm also organising beach cleans after seeing the devastation caused by plastics in our environment.
7. What do you feel is your best asset? I'm analytical. I like to figure out the best way to do something, whether it's by watching others or experimenting myself, and then apply what I've learned to whatever it is that I've set out to achieve. I like to measure the results too – and if something isn't working I'm not afraid to go back and change my methods.
8. What brought you to Pherform? I kept seeing these strong women working out at Pherform on my Instagram feed. At first I wasn't sold on a women's only gym, but once I tried it I realised how much more comfortable I felt in that environment. The gym I was at previously was great from a technical standpoint and I achieved a lot there, but like a lot of gyms it was very 'masculine'. I love that strong women are celebrated at Pherform and I finally found other women that like to lift heavy!
9. What inspires you? What gets you up in the morning?What gets me up in the morning? My kids – they are so damned noisy! But seriously, I like to get up early as there is always so much to do. I'm inspired just to achieve a few small things every day because small things eventually add up into big things. I never dread getting out of bed – I'm always excited for the day ahead. Well, once I've had my coffee!