Pherform community Manager Maria just took part in her first powerlifting competition in Hong Kong and we couldn't be any more prouder! Shes a real fit mom #inspo!

We asked Maria to write about her experience and here it is.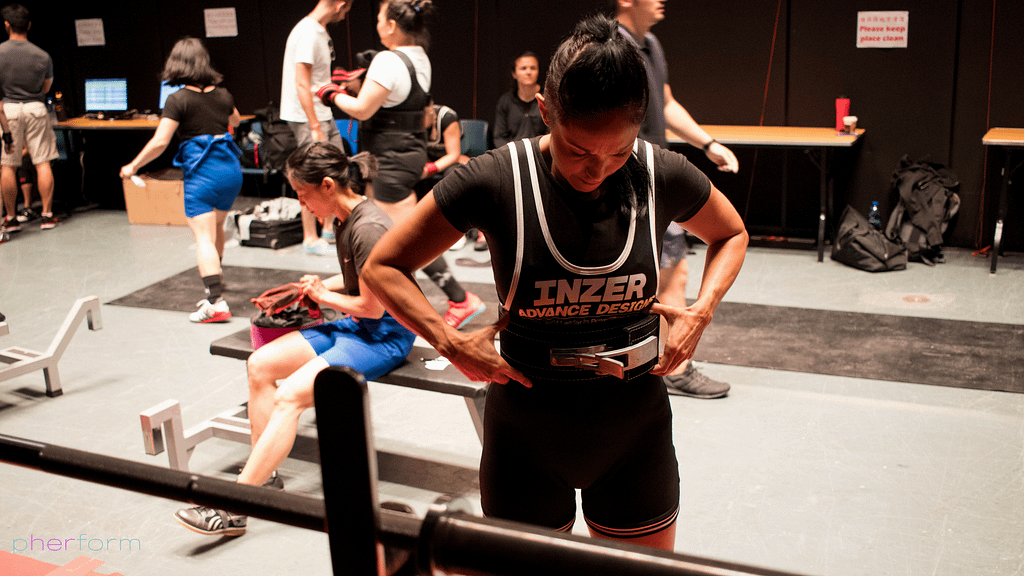 "There she goes again……."
A common saying from my family and friends who know me when they found out I was going to be competing in my first ever Powerlifting Competition at 39! I am a person who tends to work well with setting goals for myself and in April of this year, I did just that and could never imagine the amount of pride and internal strength, the competition would give me.
The powerlifting competition had only become something I thought of after seeing Leslie and her coaching skills soon after joining the gym in August 2017. I became very interested in the difference of lifting between bodybuilding style and powerlifting style and realized that my body was reacting in a positive way to this technique and I wanted more! After discussing with Leslie and gathering a few other ladies to join in, we had decided that we would train for a competition in April.
To say the training was hard, is an understatement. The actual lifting yes, it was tough but the program to get to where I was, took commitment and motivation on some days as I was back to being alone in the gym for workouts. In order to prepare and save my strength, I was also not able to attend classes from around 6 weeks before. No cardio, nada. On top of that, I decided to  compete at a lower weight level so had to start a very clean meal plan a month before to maintain my weight for the Under 63Kg Masters Category.
And then the day arrived, from the minute we registered, it was such a natural high. Putting our gear on and seeing our names on the large screen and also seeing so many other women at my age and older had me so excited that the feeling of women empowerment was overwhelming. I had realized that day, in the first hour, that I HAD to do it again and I hadn't even competed yet! It was then all up to Leslie to help us with her extremely focused guidance so we could switch off from nerves during the event, which was very important. Having her by our side, is something we wont ever forget.
Although you lift alone on the platform, the process leading up to the day was very much something we did as a team and the best of it all is we ALL walked away with GOLD and we had our Pherform Fans in the crowd to cheer us all on.
Time to prepare for the next one….watch this space.