…And that's a wrap.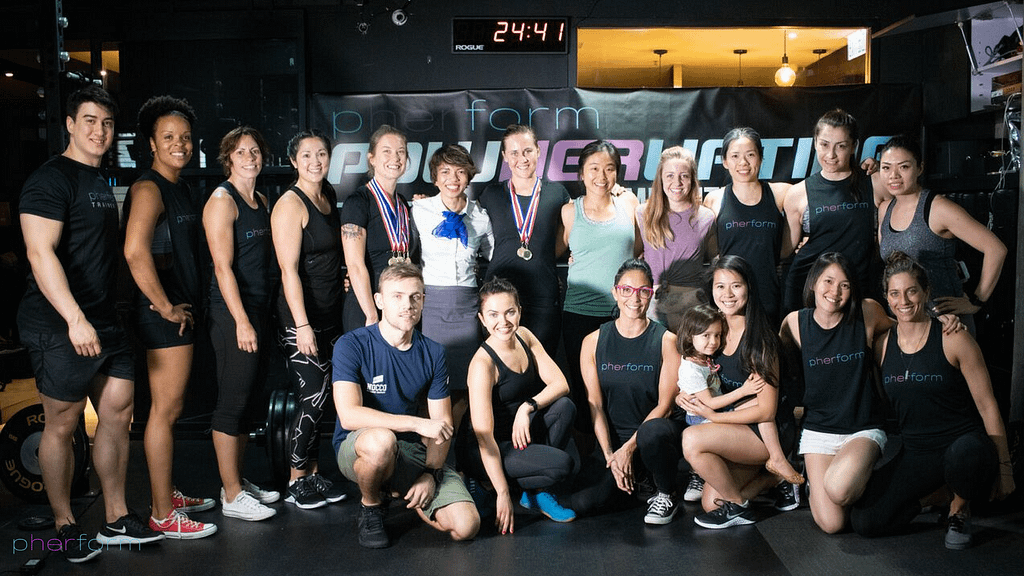 May 12th 2018 Pherform are extremely proud to put on yet another amazing event. This time we decided to have our own Pherform Powerlifting (Powherlifting) competition sponsored by Nocco and Barebells. Participants did no other training other than follow our FST programming and came to classes consistently.  Whats FST?: Click here!
Our community is an empowered subculture. A culture where we support the successes of others while lifting ourselves (and bars).
Participants were asked to complete squat, benchpress and deadlift as part of the event. There were no weight categories, but there was weigh ins to determine the different classes for the placings..
When given chance to participate in our internal powerlifting event they didn't blink an eye!!
The Pherform Powerlifting Competition was a huge success. Congratulations to all the women who participated!! Also can't forget to thank @leslie.pherformhk for officially judging the competition and @stephpoelman @seb_rawsf @ariyana99, Tanya, @jasminetso and @catastrofree for their support during the whole competition.
Team work makes the dream work and all of you helped me bring this event together beautifully. At Pherform there are heaps of events ! Whilst there is of course informal get-together with our members outside of Pherform. Having frequent social events is important to us! On average we have around one social event per month. Our community manager always ensures these are fun, exciting and appeal to everyone involved! They're a great way of socialising and meeting new people if you're new to our gym. Everyone is welcome!